Smoke Damage Restoration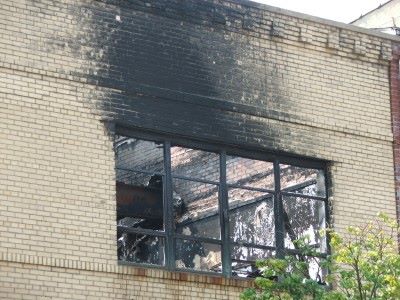 Handling smoke damage since 2016, DRT Restoration, LLC has seen how pervasive and toxic smoke and soot damage can be. Our goal is to not only minimize your loss but also restore your peace of mind in the process. When you call DRT Restoration, LLC, you will be armed with a team fully equipped to handle your fire and smoke damage emergency, clean the affected areas and restore safe air quality in your building.
---
Call for Immediate Response
---
Over 7 Years of Smoke Damage Restoration Experience
As smoke damage experts, we will be there for you every step of the way. From the initial call to our FAST response time to the final clean up and sanitizing, DRT Restoration, LLC will ensure the best restoration plan is put in place for you.
Upon arrival, DRT Restoration, LLC will perform the initial assessment of the damage
We will then contain the problem area and efficiently remove all damaged structural surfaces, such as walls, ceilings, and floors, and ensure all contaminated property is disposed of properly and safely
Next, we will pre-treat surfaces and belongings aggressively to minimize secondary damage
All affected items will then be thoroughly cleaned, followed by effectively sanitizing and deodorizing to eliminate smoke and fire odors for good
We dry and dehumidify the affected area to prevent bacteria, fungi, and mildew growth
Why Call the Experts at DRT Restoration, LLC?
Soot residue can be very toxic. DRT Restoration, LLC is here to conduct thorough testing of the soot residue to determine the best cleaning methods for you. We provide soot removal from upholstery and carpet, as well as brass, aluminum, chrome, marble, tile, and porcelain. When you have smoke damage, call (904) 746-0416 for FAST, high-quality restoration services. For 7 years, DRT Restoration, LLC has been restoring your property and peace of mind. Call DRT Restoration, LLC right away when you are experiencing smoke damage and need a trusted damage restoration expert.
Quality Smoke Damage Restoration
DRT Restoration, LLC pre-treats all areas of your property to minimize secondary damage from potentially happening
Properly dispose of all non-salvageable items, belongings, and debris
Remove soot from all surfaces
Eliminate odors caused by fire and smoke
Dry and dehumidify the affected areas to prevent bacteria, fungi, and mildew
When you need immediate assistance with smoke damage, call DRT Restoration, LLC, who will provide safe and professional clean up to your home or office. We are available 24/7 to be there for you when you need us most. We have been proudly providing smoke damage restoration since 2016.
---
Call for Fast FREE Quote
Dial Area Code first please.
---